How to Use Numerology For a Business Name: Running a business is not easy.
You have to manage your:
employees

supplies

clients

finances, etc
So, getting lucky in all this will definitely be an added advantage.
And having a lucky business name is like having a blessing from the universe.
Numerology is one of the best methods to find a lucky name for your business.
In numerology, we take numbers to represent various energies and attributes.
When the goods and services we deliver through our business resonate with the energy of the business's name, it awakens the stroke of luck you need the most.
The balance of energies between the name and the business's goals promotes its growth and development.
This post will show how to calculate your business name number. 
And, we'll look at some famous examples of businesses associated with different numbers, and much more.
How to Calculate the Name Number of Your Business?
There are widely popular methods of calculating the name number: the Chaldean and Pythagorean methods.
The Chaldean method is a much older and widely popular method of calculating name numbers.
It was developed in ancient Babylonia.
In this article, we will use the Chaldean method of calculation.
To calculate the name number, you need the below table of digits related to the letter and follow the below steps-
Letters and Assigned Numbers
A, I, J, Q & Y- 1.

B, K, & R- 2.

C, G, L, & S- 3.

D, M, & T- 4.

E, H, & N- 5.

U, V, W, & X- 6.

O & Z- 7.

F & P- 8.
Steps to Calculate Name Number
Note down the letter of your full name.

Note down the digits corresponding to each letter of your name.

Add these digits.

If it is a two-digit number, add it till it becomes a single-digit number.

g., Google- 3+7+7+3+3+5=28

2+8=10.

1+0=1.
Numbers and Businesses
●    Number 1
Number 1 is believed to be a lucky and auspicious number in numerology.
What's more, it is ruled by the Sun.
So, it represents:
leadership

innovation

movement

philanthropy

exploration, etc.
It's for government-related business, some serious innovation, real estate, etc.
Famous businesses are Google, Gillette, Adobe, etc.
●    Number 2
Number 2 represents:
teamwork

collaboration

companionship

relationship

healing

medicines

dairy

seafood

finance

old woman

children

currency, etc.,
Businesses related to these things will flourish.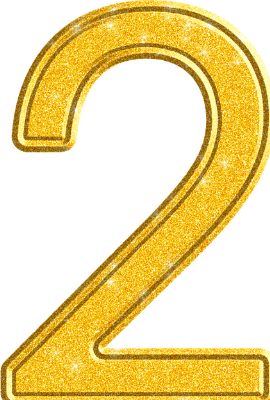 Famous businesses are Visa, Mastercard, UBS, etc.
●    Number 3
Number 3 is about:
self-expression

creativity

communication

branding

marketing

sales

construction

writing

publishing

travel agencies

storage, etc.
To be successful with business name number 3, the businesses should follow high ethical standards.
Famous businesses are BMW, Oracle, Audi, Microsoft, Ford, Walmart, etc.
●    Number 4
Number four represents:
construction

high rise buildings

real estate

agriculture

universities

hostels

schools

warehouses

cars

photographs

clothes

apparel, etc.
The number 4 means uniqueness in numerology.
So, businesses that offer unique and innovative solutions can go for it.
Famous businesses are Nike, Honda, Lexus, Chevrolet, HP, Chanel, Jp Morgan chase, etc.
●    Number 5
Number 5 represents many things like:
creativity

movies

businesses related to having fun or leisure

education

stock markets

speculation

religious sermons and books

stage performance

coaching

helping others

Banking

intellectual work, etc.
Fashion and intellectual businesses should definitely consider number 5.
Famous businesses are UNIQLO, Wells Fargo, Mercedes Benz, etc.
●    Number 6
Number 6 represents:
law

lawyers

loans

healing

surgeries

medicines

restaurants

sales

hospitals

hotels, convenience stores

alcohol

renting property

hard work

market research

management, etc.
So, businesses which have Venusian qualities should go for number 6.
Famous businesses are- EY, Deloitte, Verizon, DELL, Bank of America, Heineken, etc.
●    Number 7
Number 7 represents:
exports

air travel

partnerships

marriage

theft/crime

presenting yourself to the world

showing off

foreign operations

bringing money from a foreign land

tough competition

revolutionary thoughts, etc.
Famous examples are Samsung, Apple, Amazon, Canva, Sony, Gucci, Loreal, Accenture, IBM, Pepsi, McDonald's, etc.
●    Number 8
Number 8 represents:
balance

optimism

death

research

innovation

sudden changes

communication

hard work

long-lasting businesses

cult-like following

slow progress, etc.
These businesses may be difficult to set up, but they last very long.
Famous businesses are Cisco, American Express, Starbucks, UPS, Facebook, Siemens, Louis Vuitton, etc.
●    Number 9
Number 9 represents:
tough competition

teachers

coaches

defence

insurance

foreign partnerships

deep research

innovation

sports

retail, etc.
Number 9 is represented by mars.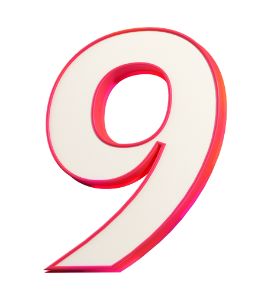 Famous businesses are Intel, IKEA, Citi, eBay, PWC, H&M, Goldman Sachs, Costco, etc.
How to find the best name for your business?
Finding the best and most lucky name for your business is very easy by following the below steps:
Note what your business is all about. You should be clear about this.
Once you are clear on your business domain, select the number from the above lists which resonate with your business domain. For example, if you want to be in the writing business, select number 3 or 5.
Having selected your number, next think of business names whose name number equals it.
For, e.g. Elon Musk wants to break ground in the highly competitive cars business. He wants to generate a lot of foreign sales as well, so ideally, the number should be 7.
So, for TESLA, the digits are 4+5+3+3+1=16, 1+6=7. So the number and the goals of the business vibrate together, so TESLA becomes a lucky business name for Elon Musk.

Numerology For a Business Name – A Summary:
Names number are a fantastic concept of numerology for business owners who want to have a successful venture and build up a long-lasting business.
They must consider the name number of their business for best all-round results.
A name number doesn't guarantee success.
But the energy connected with that number can make things easier and smooth for you.
Further, it may become a key to getting the blessings of lady luck for your business.
Hana is a numerology, tarot and astrology expert who studied extensively in India and made some amazing connections in that time. Her goal is to teach people how to live lives of passion and purpose by utilizing numbers, tarot and the planets as a guide.